Mega weddings AND Events
By Megha Jindal, Call +91 9810335155
Wedding Planner
Mega Weddings is a wedding planning company that makes sure your wedding goes off without a hitch.
We Plan Destination Wedding in Jaipur, Udaipur, Goa, Jim Corbett, Mussorie, Thailand & Turkey.
We've been planning weddings for over 10 years. With us, you'll get an experienced wedding planner to take care of everything, from the Venue booking to the Vidaai!
Get ready for your perfect wedding! Our expert wedding planners make sure every aspect is planned, desinged and executed perfectly.
Personalised Wedding Planner
Super Time and Money Saving
Specialized in Destination Wedding
Budget Friendly and Affordable
We Are Top Leading Wedding planners & specialize in Planning grand luxury wedding events across India.
See Highlights of Wedding Planned
Just Sit back & Relax. Rely on our expertise. We're a one-stop wedding planning company that handles everything related to your big day. Pre-selected vendors - no more wasting time to find the right ones! Mega Weddings is where you get the best solutions for your wedding! Give your wedding the life it deserves.
We want every wedding to be an epitome in itself. With this oath, Mega-weddings presents an astounding and profound variety of haute cuisines cooked by the best of chefs. We believe mouth-watering, finger-licking, aromatic savories have the intimate power to flatter any being
For embarking on your incredible journey, Mega-weddings promises to leave indelible footprints of sophistication and romance. Every page of this album shall be a breath-taking moment, brimmed with inexplicable emotions, weaved into an affair that shall enrapture every soul.
Entertainment is a sentiment of the heart. Well, Mega-Weddings offers to provide an exceptionally heartfelt, aesthetic and glorious reception to the VIPs at your colossal-affair. To make your sensational day turn into a huge success, we shall leave no stone unturned, and no heart untouched.
Our team shall negotiate and manage everything when it comes to booking the most gorgeous venue for your wedding. We shall look into every matter with utter precision and no inconvenience shall be caused. From booking to embellishment, everything shall be taken utmost care of.
Other Event Planning Services
Wedding functions feel incomplete without photographs and makeup-artists. For this concern, Mega-weddings provides add-on event services like hospitality , makeup-artists, photography, wedding stationery and Bride & Groom Entry and more.
"Our wedding was a dream come true, thanks to our amazing wedding planner. Every detail was perfect."
Mohit & Yamini
"Thank you for making our special day unforgettable. Your attention to detail and hard work made everything perfect. "
Mayank & Shivangi
"Another successful experience"
" They took care of everything without any problem."
Shikhar & Samridhi
"We are very happy with the way everything was arranged. They consulted us on all aspects of the décor and arrangements."
Avneet & Simran
Our hospitality Staff
Our team of well-trained and highly experienced staff will ensure seamless execution of all wedding operations, leaving you free to enjoy your special day to the fullest
Haldi Celebration at ITC Grand Bharat
Central minister Giriraj ji giving his blessings to newly wed couple Mayank and Shivangi at Itc grand bharat
we are here to listen you!
Get in Touch
Mega weddings & events
Khasra no. 4,
Jaunapur village, 8th avenue, Bandh Road, chattarpur, Delhi 110047
Email id
megaweddings@yahoo.com
Info@megaweddings.in
Contact Info
Contact Persons:
Rahul Jindal
+91 9810335155
Megha Jindal
+91 9990512241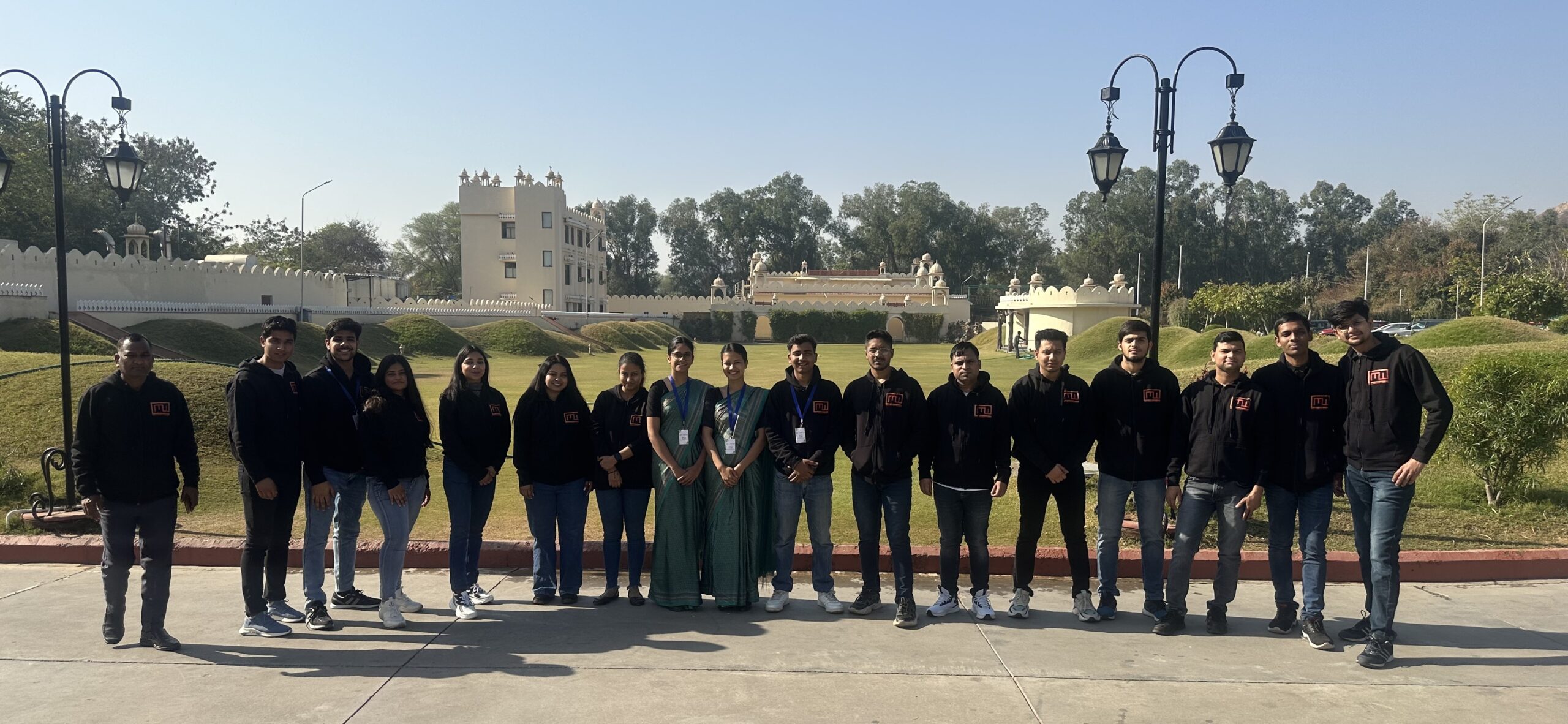 hire us for best  wedding experience
Mega Weddings & Events
Khasra no. 4,
baghbani nursery, Jaunapur
8th avenue, bandh road,
Welcome to Mega Weddings and Events Founded by Megha Jindal -Destination Wedding Planner, your trusted partner in creating unforgettable wedding experiences! As a leading wedding planner in Noida and serving clients in Delhi, Gurgaon, and beyond, we specialize in crafting exquisite destination wedding events and providing top-notch wedding event management services. Our team of experienced wedding organizers is dedicated to turning your dream wedding into a reality, ensuring that every moment is as magical as you've always envisioned.
We understand that planning a wedding can be both exciting and overwhelming. That's why our team of expert wedding planners is here to guide you every step of the way. Whether you're dreaming of a grand wedding in the heart of Delhi or a serene celebration in a picturesque destination, our wedding planners have the expertise and creativity to make it happen.
When you search for "wedding planners near me" in Noida, Delhi, or Gurgaon, you'll find our name at the top of the list. Our reputation as one of the premier wedding planners in the region is built on our commitment to excellence and our passion for creating beautiful memories. We believe that no detail is too small, and our meticulous wedding event management ensures that every aspect of your special day runs seamlessly.
For couples looking to celebrate their love in the vibrant city of Delhi, our team of Delhi wedding planners is well-acquainted with the local culture, venues, and vendors. We'll work closely with you to incorporate your personal style and preferences into every aspect of your wedding, from selecting the perfect venue to curating a menu that delights your guests.
 If you're envisioning a destination wedding, our expertise truly shines. Whether it's a beachfront paradise in Goa, a historic pink city Jaipur, Udaipur, or a tranquil hillside retreat Mussoorie, our destination wedding planners have the knowledge and connections to create a one-of-a-kind celebration that reflects your unique love story. We handle all the logistics so you can focus on cherishing every moment with your loved ones.
 At Mega Weddings and Events, our mission is to be the wedding planner you can trust with your most precious moments. With our team by your side, you can relax and enjoy the journey to your happily ever after. Contact us today, and let's start planning the wedding of your dreams
Understanding the Role of a Wedding Planner
Before delving into the specifics of Delhi wedding planners, it's essential to understand the role they play. A wedding planner is a professional who takes on the responsibility of organizing and executing every aspect of your wedding. From selecting venues and managing vendors to creating timelines and overseeing logistics, they ensure that your big day goes off without a hitch. Whether you're planning an intimate affair or a grand destination wedding, a wedding planner is your trusted partner throughout the journey.
Luxury Wedding Planner: For those seeking opulence and extravagance, luxury wedding planners in Delhi are the go-to choice. They specialize in creating lavish, high-end weddings, complete with exquisite decor, premium venues, and top-notch services.
Destination Wedding Experts: Delhi wedding planners often have expertise in organizing destination weddings. Whether you dream of tying the knot on a pristine beach or amidst the serene mountains, they can make it happen.
Benefits of Hiring a Wedding Planner
Hiring a Delhi wedding planner offers numerous advantages:
Stress Reduction: Planning a wedding can be overwhelming, but a wedding planner takes the stress off your shoulders, allowing you to enjoy the process.
Cost Efficiency: Wedding planners have industry connections and negotiation skills, often securing better deals with vendors, which can ultimately save you money.
Creativity: They bring creativity and fresh ideas to the table, ensuring your wedding is unique and personalized.
Time Management: With their expertise, wedding planners create detailed timelines and schedules, ensuring everything runs smoothly on the big day.
Problem Solving: If any issues arise during the wedding, a wedding planner is there to handle them swiftly, so you can focus on the celebrations.
Conclusion
In the world of weddings, Delhi wedding planners stand out as experts in curating unforgettable experiences. Their professionalism, attention to detail, and dedication to making your dream wedding a reality are unmatched. So, whether you're a Delhi resident or planning a destination wedding in this vibrant city, entrust your special day to the capable hands of Delhi wedding planners. With their expertise, you can rest assured that your Indian wedding will be a magical and memorable affair.