Elite Wedding Planners
in Udaipur
Think about exchanging vows in a regal venue with forts, castles, and lakes whose waters shine like pearls. So that's all for Udaipur, then! The region is one of India's most well-liked locations for destination weddings for reason. But you would require a wedding planner in Udaipur to organise a destination wedding. You can take a step toward realising your desire to wed like a princess or prince by holding a wedding in Udaipur. You can exchange vows in a castle, in the middle of a lake, in a lakeshore fort with breathtaking sunset views, or in a lavish five-star hotel in Udaipur.
Fort weddings
Udaipur weddings promise a sparkling regal touch to your affair-e-royale. Design your day with Mega-Weddings and enjoy the imperials.
Traditional Weddings
In a culture rich city like Udaipur, plan your authentic ceremonies with Mega-Weddings. Embrace the beauty of customs and traditions!
Perfect weddings don't just happen! You have to plan them.
Best Wedding Season in Udaipur are October- February & April – June.
Know About Romantic City Udaipur
According to numerous assessments in renowned magazines and websites, Udaipur is the most romantic city in India. Being "romantic" is one of the attributes that individuals look for in a partner. Additionally, picking a destination wedding venue is quite rewarding and guarantees a successful beginning to your new journey. However, working with the best wedding planners in Udaipur will help you enhance your celebration. Udaipur is well-known for its calm weather. Both winters and monsoons are neither extremely windy nor wet. The climate shouldn't be a problem when planning your wedding. So, wedding planners in Udaipur will advise what should be the ideal time of year to be married.
When choosing a wedding resort in Udaipur, you pick a desirable combination site that enables you to complete all your wedding preparations. Udaipur thus fulfils all of your requirements for a wedding location. The Aravali hills and lakes' natural beauty make it the ideal place for pre-wedding photo sessions. The city is unquestionably a compelling location for your wedding celebration due to its regal and heritage hotels, talented merchants, and delectable cuisine. You can organise a magnificent, one-of-a-kind wedding with the assistance of a wedding planner in Udaipur effectively.
What Does a Destination Wedding Planner Do?
With the wedding planner, you should go over your ideal wedding objectives. The destination wedding planner in Udaipur will take care of the location of the ceremony, the wedding cake, the reception's centrepieces, the menu, the ceremony and reception music, the timeline of events, the bride's hair and makeup, and the wedding photographers and videographers. There is no way to consider every situation, but perhaps you already know.
You can unwind and enjoy being the bride because a skilled will take care of every last detail. So, choosing a wedding planner and knowing a royal wedding planner in Udaipur will not cost you hard.
How Do We Work?
After researching to identify a suitable location and dependable service providers, we at MEGA WEDDINGS & EVENTS (MWE) will present you with many possibilities. To ensure that only the best in our industry handle your wedding, we will eliminate vendors and locations with which we have previously worked and were dissatisfied.
We may help you organise the wedding event and the travel you and your guests will take to get there. In addition, we will have a strategy for organising luxury wedding activities. We can help you make reservations for lodging and flights at prices that are probably less expensive than those shown on travel websites. We won't just assist you with the wedding planning; we will also suggest bars and restaurants for you and your guests, making your special day and trip more to remember.
Why Mega Weddings is the Right Choice for Your Destination Wedding in Udaipur?
We, the team of MEGA WEDDINGS & EVENTS (MWE), can help you stay stress-free while organising your wedding. We will choose the ideal location, discuss prices and payment plans with vendors, manage every part of the event, plan site excursions, book hotels, and more. The top vendors for your marriage will be well-known to experts in the sector. We can do this easily because we have established a network of reliable regional experts to refer our clients. Making sure your wedding is as successful as possible is the responsibility of our team. Moreover, our choices are perhaps the best ones now on the market. We will always offer you the best solutions depending on your tastes and available budget.
Best Venues in Udaipur for Destination Wedding
MEGA WEDDINGS & EVENTS (MWE) offers a selection of lavish and affordable wedding venues in Udaipur for you. You can choose and restrict them based on your needs by filtering them based on the number of guests, the type of venue, the selected space, and average reviews. The Radisson Blu, Jagmandir Island Palace, and The Oberoi Udaivilas are just a few prosperous venues for extravagant events. On the other hand, there are many budget-friendly hotels, such as Chunda Palace and Labh Garh Resort, for affordable weddings.
Wedding in Raffles Udaipur
Raffles hotels & resorts have opened on a 21-acre private island set in the middle of the Udai Sagar Lake in the city of Udaipur in Rajasthan. This place is perfect for a royal destination wedding in Udaipur.
Wedding in Ananta

 
The Ananta hotels & resorts is the right choice for wedding venues in Udaipur Rajasthan for your destination wedding as they have great room inventories along with various venues. 
Wedding in Aurika
Aurika, this resort is one of the ideal destination wedding venues in Udaipur. Walking around the resort will make you feel as though you have traveled back in time several centuries, with its expansive courtyards, tiered gardens, and ornately gilded interiors.
Wedding in The Oberoi Udaivilas
The most popular location for a lavish wedding isThe Oberoi Udaivilason the shores of Lake Pichola. For arranging a sumptuous event, they provide a variety of indoor and outdoor venue alternatives.
Wedding in Leela palace
The Leela Palace, a destination wedding at Leela Palace Udaipur is like a dream come true. Up to 200 guests may be seated in its banquet rooms, and an extra 100 people may stand outside.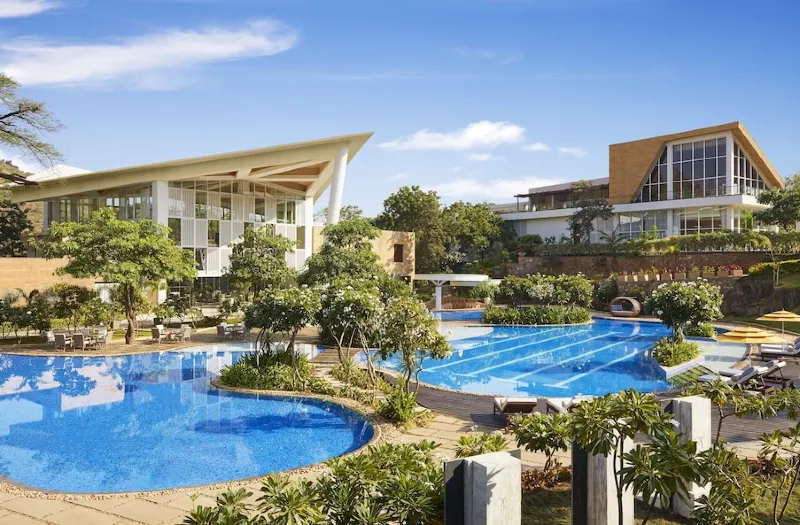 Wedding in Taj Aravali

 
 Taj Aravali is a luxury wedding venue in Udaipur spread over 27 acres, The interiors and decor is inspired by Rajasthani architecture and nomadic culture. 
Wedding in The Radisson Blu
The Radisson Bluis the ideal venue if you want to organise the event in a five-star hotel. The hotel has a view of Fateh Sagar Lake and is close to the city and a number of cultural sites.
Wedding in Trident Udaipur
Trident hotel is the best 5-star wedding venue for a destination wedding in Udaipur, Rajasthan. This place is the perfect example of exclusive events and priceless memories.
Wedding in Fateh Prakash Palace
Taj Fateh Prakash is located eastern bank of Lake Pichola, This palace was built in the 20th century by Maharana Fateh Singh as a venue for royal events. But in the modern era, this place is counted as the top wedding venue in Udaipur.
We Provide You Best Deals for Other Hotels Also.
What We Provide As Wedding Planner
• 4/5 star Resort/hotels/palaces in your budget
• Designer decoration
• Chef's curated menu
• Variety of Entertainment
• Bride & Groom Entry
• Hospitality staff
• Guest's-Check-ins & check-outs
• Guests welcome on arrival
• Gifts & Room hampers, hangover kits
• 24 hr. Help desk
• Photography & videography
• Molecular bar setup
• Choreographers and Anchors/MC
• Make-up (MUA) & Hair Stylist
• Mehendiwala
• Dhol Walas
• Saafa Walas
• Horse Bagghi
• Elephant for Groom
• Wedding Stationery
• Travel Arrangements for guests
• Fireworks
What you Get
Hospitality Services
Check in / Check Out Assistance
Transportation & Logistics Management
For couples who dream a wedding in the arms of nature, think none else than Jim Corbett. It is the perfect destination for a peaceful and soothing wedding.
Jaipur's Royal wedding will leave indelible royal impressions. Enjoy the heritage rich hospitality of Rajasthan.
A scenic beauty that possess the calibre to stun every spirit. A Mussoorie Wedding will take your breath away!
A royal Indian wedding at Agra features in every couple's Wishlist because of its rich heritage & traditional culture.
A romantic breeze to compose the music of your soul, Goa Wedding redefines luxury and class.
Think about exchanging vows in a regal venue with forts, castles, and lakes whose waters shine like pearls. So that's all for Udaipur, then!
 Frequently Asked Questions
"Our wedding was a dream come true, thanks to our amazing wedding planner. Every detail was perfect."
Mohit & Yamini
"Thank you for making our special day unforgettable. Your attention to detail and hard work made everything perfect. "
Mayank & Shivangi
"Another successful experience"
" They took care of everything without any problem."
Shikhar & Samridhi
"We are very happy with the way everything was arranged. They consulted us on all aspects of the décor and arrangements."
Avneet & Simran
Call us now for professional advice.
we are here to listen you!
Get in Touch
Mega weddings & events
Khasra no. 4,
Jaunapur village, 8th avenue, Bandh Road, chattarpur, Delhi 110047
Email id
megaweddings@yahoo.com
Info@megaweddings.in
Contact Info
Contact Persons:
Rahul Jindal
+91 9810335155
Megha Jindal
+91 9990512241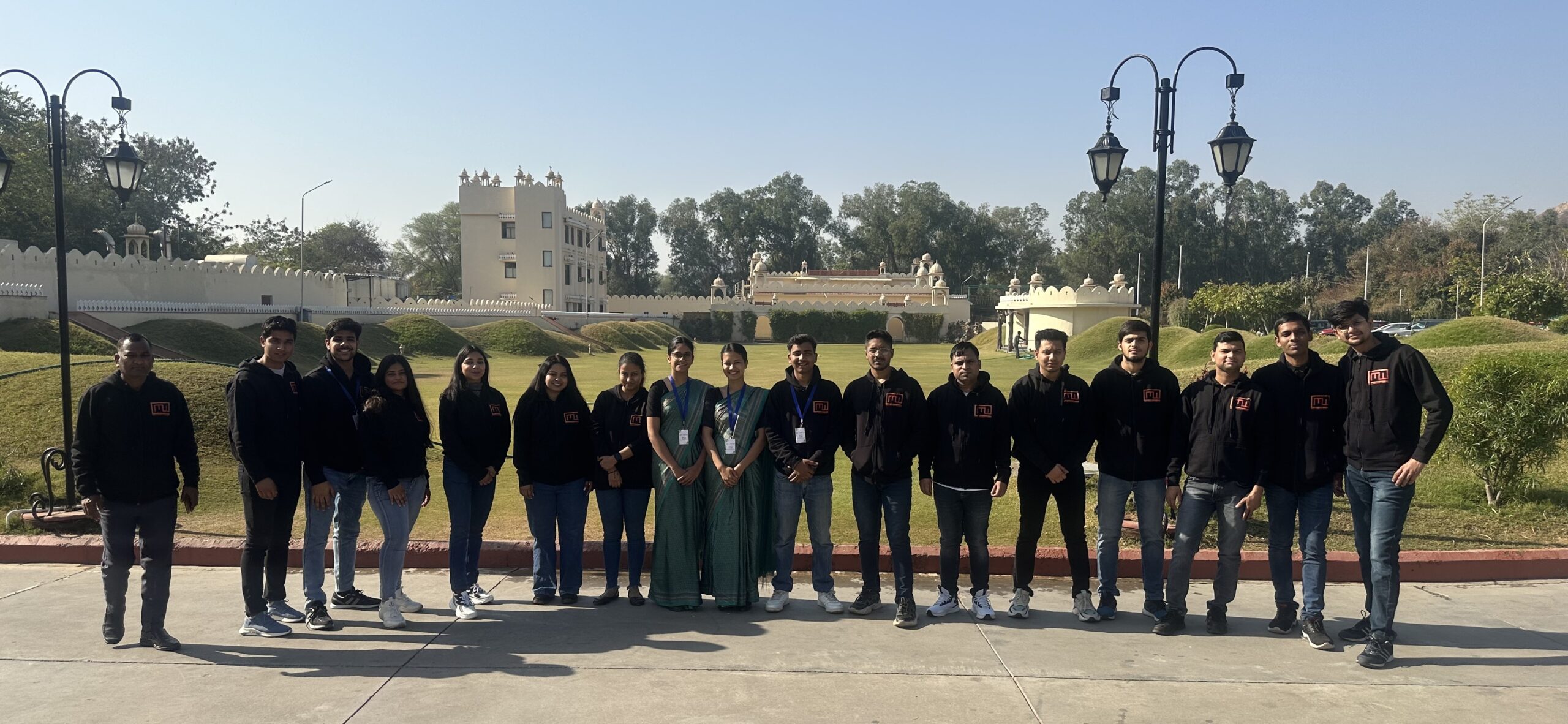 hire us for best  wedding experience
Mega Weddings & Events
Khasra no. 4,
baghbani nursery, Jaunapur
8th avenue, bandh road,